Lead capture plays a crucial role in maximizing the success of events for both organizers and exhibitors. As an event organizer, it's essential to create an environment that fosters lead generation, while exhibitors must utilize the right strategies and tools to collect valuable leads effectively. In this article, we share top lead capture tips tailored for event organizers and explore the top three lead capture solutions for exhibitors to ensure a successful event in 2023.

Offer versatile lead capture tools
Provide a range of lead capture tools and solutions that cater to the different needs and preferences of your exhibitors, such as event apps with built-in lead capture features, QR code and NFC solutions, or recommended third-party tools.

Offer lead capture training and resources
Provide training and resources to exhibitors on best practices for lead capture, such as webinars, articles, or one-on-one consultations on how to effectively use the lead capture tools provided at your event.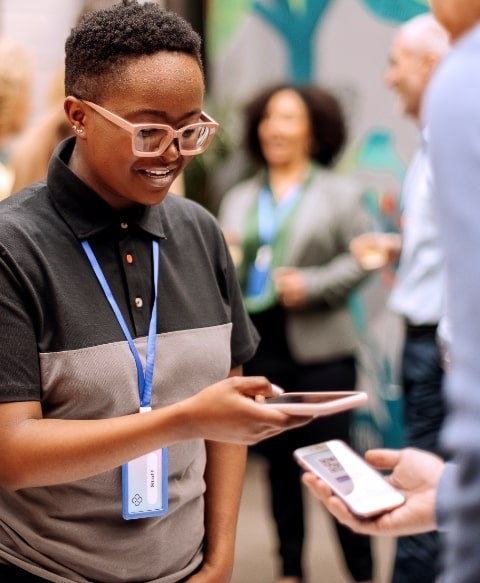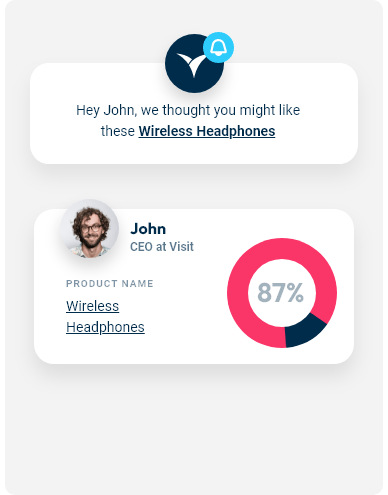 Facilitate networking and matchmaking
Create opportunities for networking and matchmaking between exhibitors and attendees through dedicated networking events, roundtable discussions, or integrated matchmaking features in your event app.

Encourage comprehensive exhibitor profiles
Urge exhibitors to create detailed profiles within your event platform or app, helping attendees understand their background, products, and services, which in turn increases the chances of capturing high-quality leads.

Organise engaging content and presentations
Collaborate with exhibitors to create engaging content, presentations, and workshops that showcase their expertise, products, or services, attracting more attendees and generating leads from genuinely interested prospects.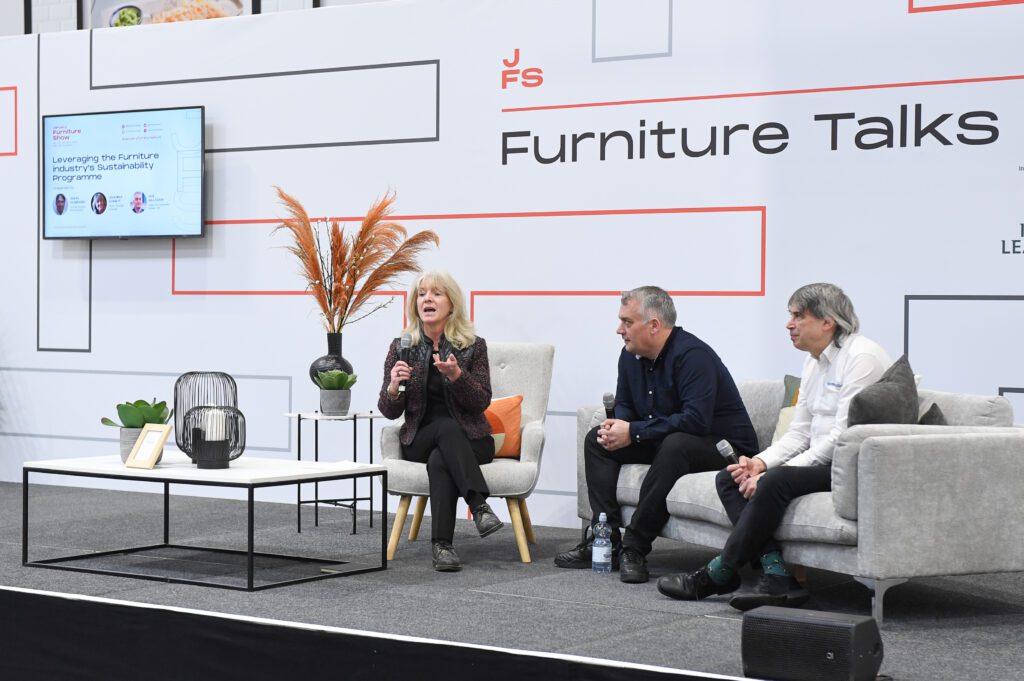 Collect and share post-event data
Gather data on lead capture performance, attendee engagement, and other relevant metrics during and after the event, sharing this information with exhibitors to help them analyze their lead capture success and refine their strategies for future events.
Top 3 Lead Capture Solutions for Exhibitors in 2023
Visit Connect Engagement App
Visit Connect is an engagement platform for exhibitors that provides a comprehensive suite of tools that help exhibitors connect with attendees, generate leads, and showcase their products or services in a meaningful way.

Built as a modern progressive web application, Visit Connect is a click and go solution, no download needed. Same information is available on both desktop and mobile, so exhibitors have all information at their fingertips, at all times.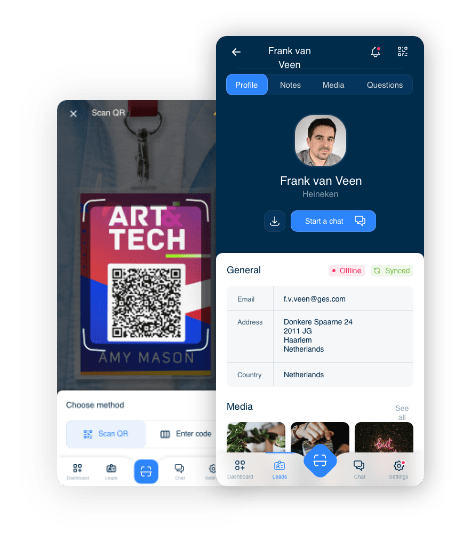 Visit QR Codes (Scanpoints)
Leverage QR codes as a green and contactless solution for sharing company and product-related information, such as presentations, URLs, brochures, and videos. QR codes can be displayed at booths or on media walls and posters throughout the event space, and visitors can scan them using the visitor app on their smartphone or tablet.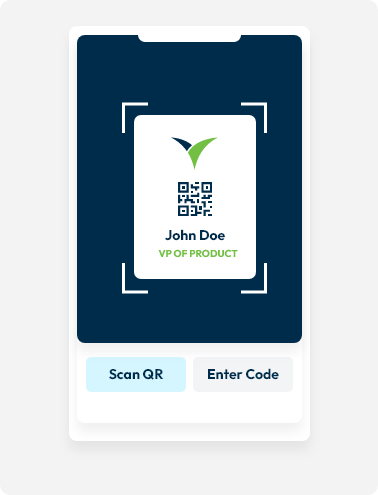 Visit Touchpoints
Implement Touchpoints, small NFC devices linked to a company's profile or product content, displayed at exhibitors' booths. Visitors tap the Touchpoint using their smart badge to collect content, which they can access via their visitor app, while exhibitors receive their contact data.